No sooner am I off a boat then I'm back on one. You wait hours for a boat and then four boats come at once. The last few months of my life have been splash-tastic. If I'm nae in the water, I'm on the water. It's just a shame I haven't yet mustered up the effort to drink the bloomin' stuff! I'm certainly getting enough of it in every other aspect of my aye life! We were recently invited aboard The Four Sisters Boatel in Edinburgh to experience the night on a wide beam barge canal boat. Yep, you boat-er believe it.
I was dead excited. Mostly because I am a mermaid. Or a fish. Or a shark. Grrrr. The Four Sisters boatel is based in the Lochrin Basis in Edinburgh. It sits in between a plethora of massive office blocks. So even though it's a boat and it's all "Rosie & Jim," it's actually kinda metropolitan. Which makes it all the more quirky!
Late Nights on the Canal
No sooner had we arrived and we had to go out again. Aye Life trips look fabulous (and they are) but they are also really bloody busy. We checked-in and then headed straight out for afternoon tea at the reopening of The Register Club in the Edinburgh Grand. How fancy do I sound right now?! We'd barely got back from afternoon tea when we were back out the door for a Hidden & Haunted tour of Edinburgh with Mercat Tours. So when we finally got back to relax, we sat out on the deck until the wee hours drinking prosecco and enjoying the twinkling lights reflecting off the canal. Quite spectacular really.
Back to Basics
The boat is funky, unique and dead quirky, but there is one thing you might need to be aware of. The boat is based on a canal and doesn't have the typical plumbing you'd find in The Ritz. It's all part in parcel of doing things the quirky way. I don't mind too much as I am practically a bushtucker these days, but if you're precious about putting your toilet roll straight in the bin, and not down the pan, you'll need to do a wee bit of sucking it up. It isn't unlike the toilets you'd find in places like Turkey, except it's a lot cleaner, probably more environmentally friendly and well, worth it for the quirks. All of the products in the bathroom are also eco-friendly.
Ship Show
The boat itself sleeps 6 to 8 people. There are two double cabins and built-in bunk beds for the wee 'uns. There is a surprisingly spacious lounge and galley kitchen and a toilet cabin with shower.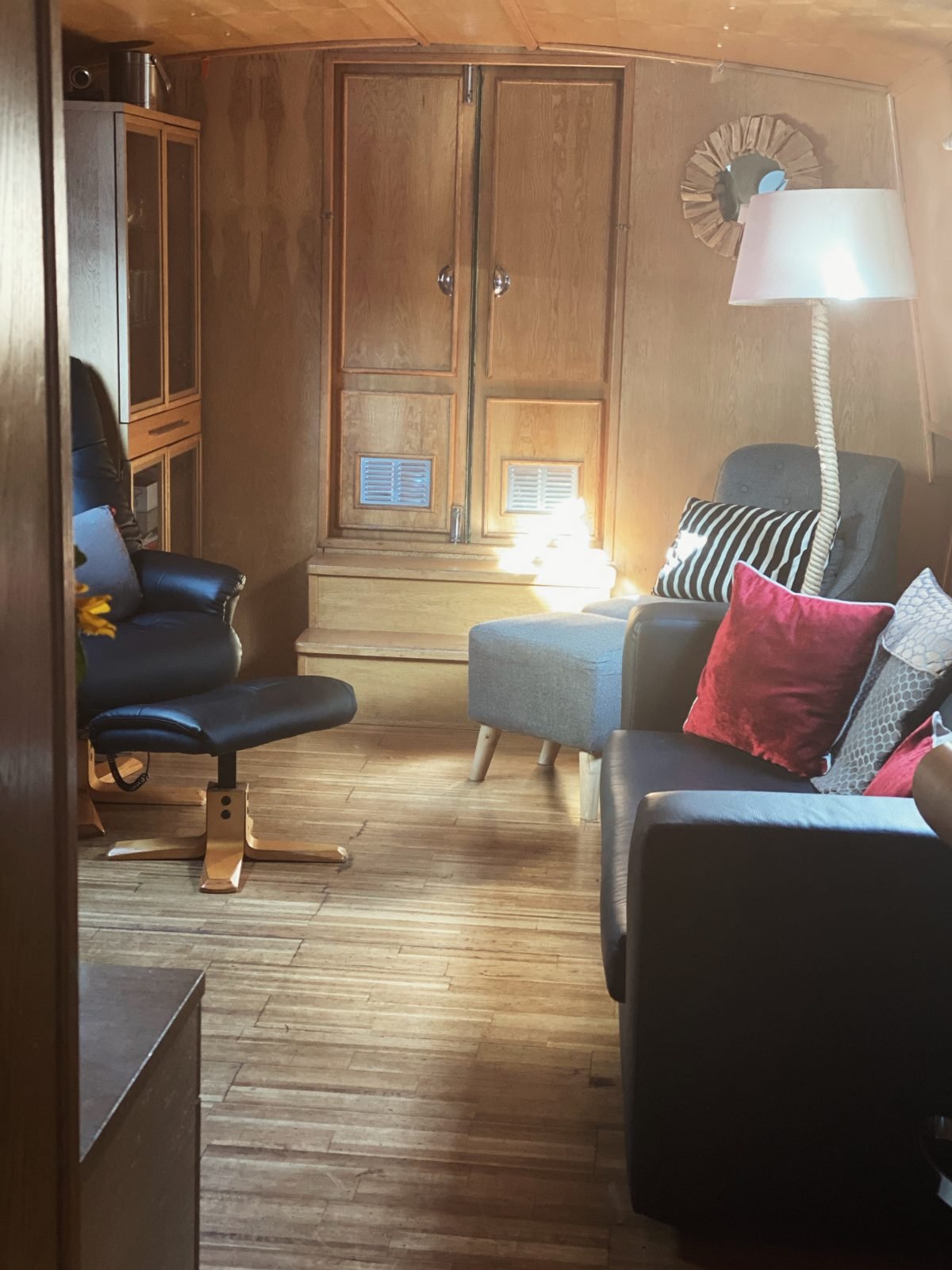 We were welcomed aboard with a lovely hamper packed with fine wee Scottish goodies.
I slept really well, although I did kick Aye 2.0 out of the room halfway through the night as I was too tired to not starfish. Not sorry. At least we both got a sound nights sleep.
The Four Sisters Boatel would be absolutely perfect for a family looking for unique self-catering accommodation in the centre of Edinburgh or a couple looking for "romance with a difference". Most of the unique places we have stayed in have been out in the back of beyond so to find something so unique in the centre of Edinburgh was awesome.
Book your boat life here.