Citi Slickers
48 hours in the big smoke! We never get 48 hours in the big smoke. I felt full-on Carrie Bradshaw as I strutted around the city streets. We live in Cruden Bay so a trip into Aberdeen is an event and we had big plans. All the food and all the booze. Between checking out the Revolution refurb and attending a poisoned cocktail party with Granite Noir, we were busy bees. We even went out for coffee with mum-in-law, which is practically unheard of. This wasn't the first time that we had stayed at the Citi Hotel Aberdeen. We had stayed there once before when they first opened and it was a somewhat similar city experience – eating the city out of food and leaving with a killer hangover that lasted 72 hours. This time we were quite classy about it so we must have somewhat matured in the last year.
Our hotel experience was completely different this time. We really enjoyed staying at the Citi Hotel Aberdeen when it first opened but this time was a full 180. Firstly, the hotel now has a bar. And the bar is adorable! It is super chill, perfectly located and it's decorated with teal so for us, it was very on-brand.
Ch Ch Ch Checking it out

First of all, I was full-on Breakfast at Tiffany's obsessed with our room. It was total "pretty in the city." The room was huge comprising of two beds; a double and a single, alongside a seating area with urban views and a lovely big bathroom.
There were also about a million windows so my make-up game was on point. There was also a wee ironing board hanging up should you choose to spend your city breaks ironing. Spoiler alert: not me!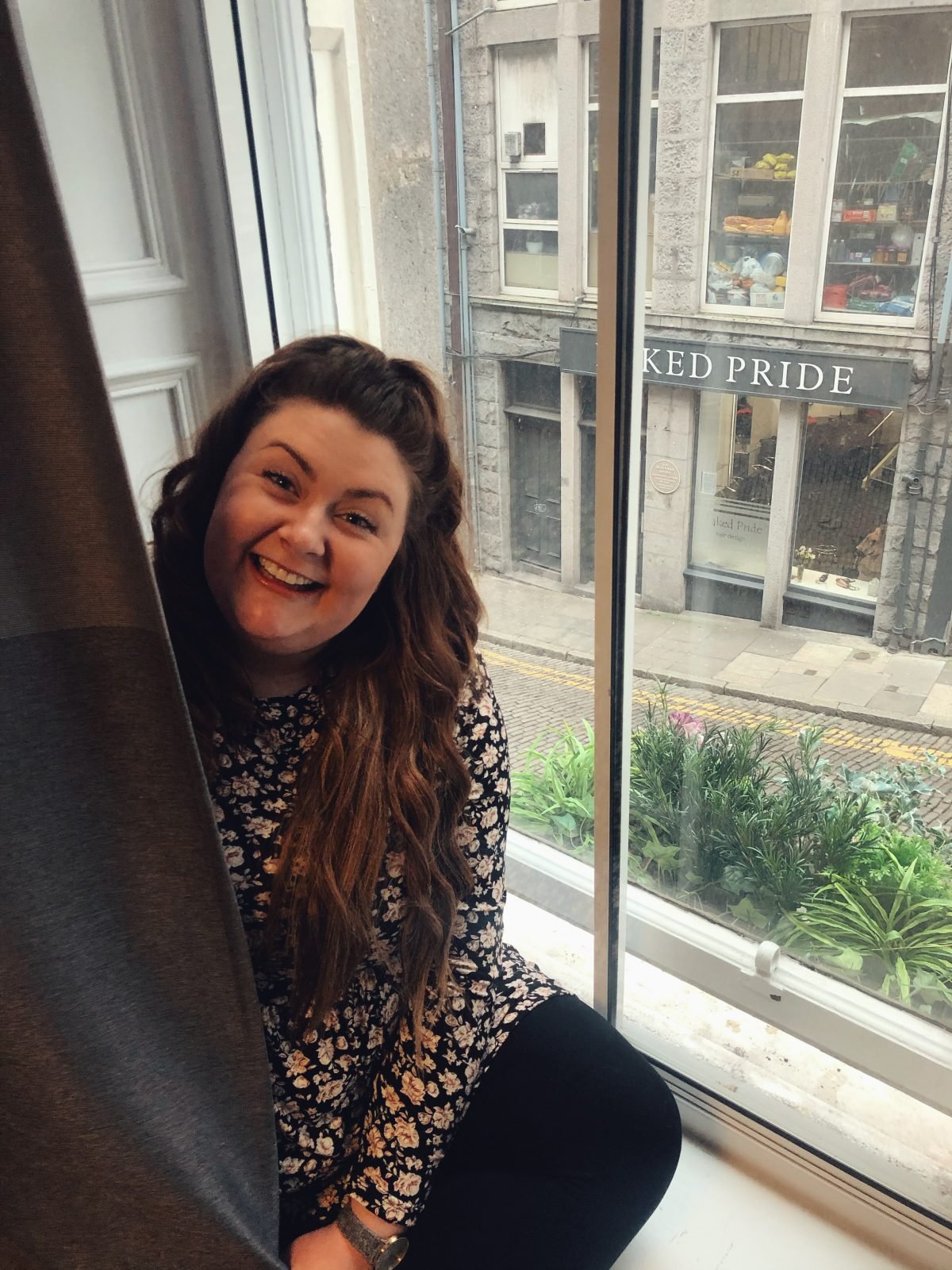 But what I did choose to do during our stay was to have a million baths. We don't have a bath in our house so we really make a thing out of hotel bathtime. Even though the hotel had Scottish Fine Soaps toiletries, I couldn't resist popping over to Lush on Union Street to grab a wee bath bomb. "If you can't love yourself, how the hell you going to love anyone else?" – RuPaul
Actual Breakfast at Tiffany's


We didn't have breakfast during our last stay, but this time we made a point of going down to the new Citi Bar for breakfast on both days. Kudos to us for not being too hungover to actually make it to breakfast! And it's a good thing we did because those warm croissants were absolutely everything. Warm croissants and strawberry jam should be an everyday thing for me. Well, they probably shouldn't… but god, do I wish they were…
The breakfast is an unlimited selection of cereals, fruits, croissants, toast, yoghurts and fruit juice.

They even had peppermint tea which is my goto morning bev, so I was beaming.
Citi Hotel Aberdeen
We had a really lovely stay at the Citi Hotel in Aberdeen partly in thanks to the lovely staff. We received a wonderful welcome and they went out of their way to help us with anything we needed. This is a budget hotel that does so much more than budget. Between the flashy new bar, amazing location, great nights sleep and lovely breakfast, this is a no-brainer for a city break. If you're visiting Aberdeen to see a show at the newly refurbished Music Hall, or the grand His Majesty's Theatre, book into the Citi Hotel, you won't regret it.
***A huge thank you to the Citi Hotel for hosting us, we had such a lovely time during an extremely busy period. We didn't realise how much we needed a break! Although our stay was complimentary, all opinions are our own.***