Malmaison Dundee Review
Eat, Sleep, Malmaison, Repeat
I frickin' love Malmaison, I love Malmaison food, I love Malmaison booze. I just frickin' love Malmaison, all over my face. This was our second time visiting the Dundee Mal and I was itching for the sequel. During our last visit, we weren't bloggers, we were just two small town kids with a passion for boutique charm. We ate steak, with sides of macaroni (YES, macaroni), sipped cosmos and canoodled as love birds do. This time we were there on a mission. A mission to WORK from BED with COCKTAILS and PUDDING. Living and loving my best life…
I wish I could of told myself, a year ago, that stuff was going to get pretty good, pretty soon. So I could of spent less time moping about like a sad donkey.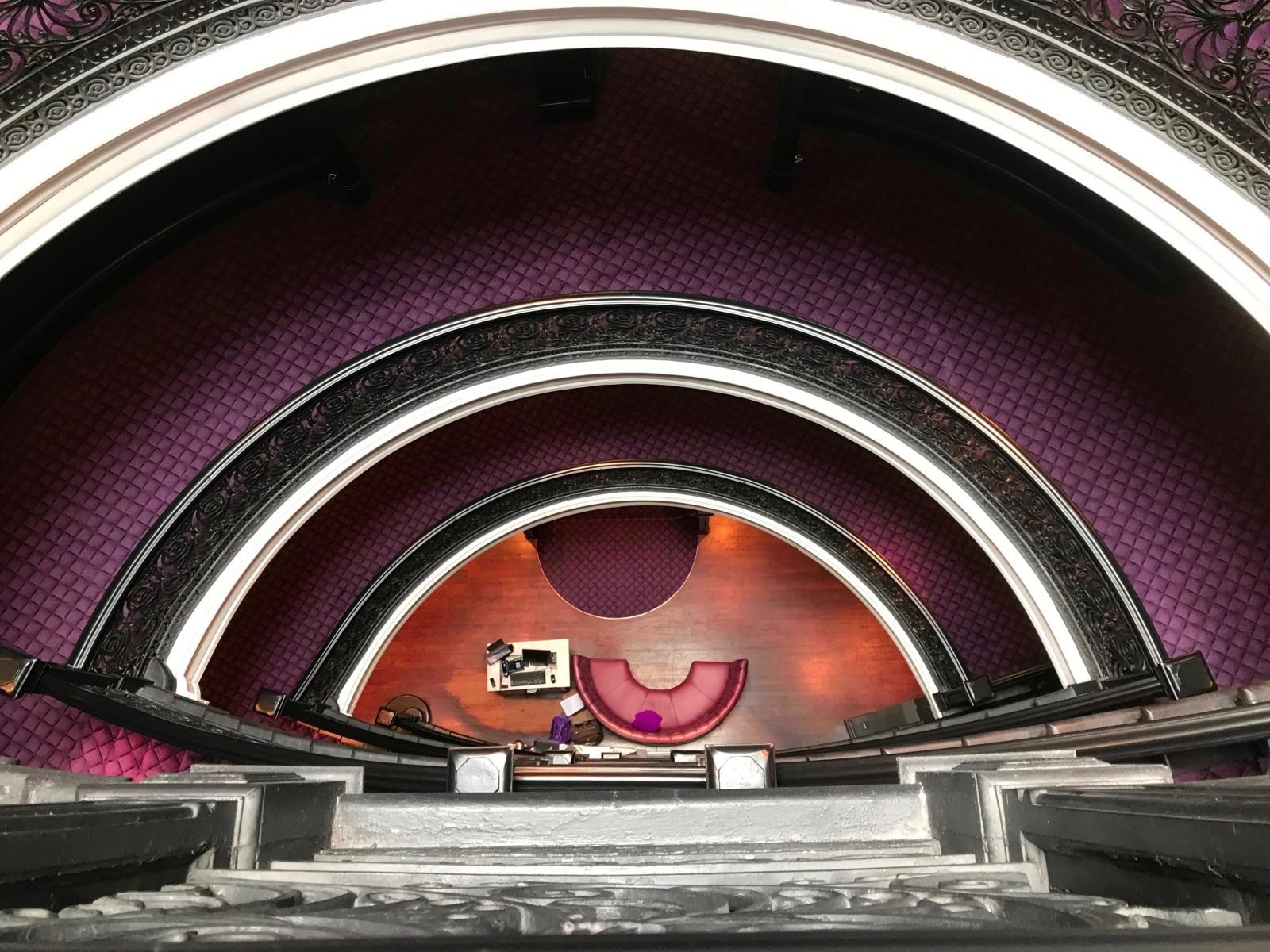 Following a foodie-themed weekend in Fife, we arrived in Dundee for a Mal pit-stop on the way back to Aber-scream. Scott navigated the city centre, terribly, due to ongoing road works before we eventually arrived in the Greenmarket Multi-storey car park, which is literally 5 minutes from Malmaison. We went on to receive a warm welcome, as Mal-usual, before heading to our room.
Room 412
Who would have known that we would have ended up in the exact same room that we stayed in 2 years prior? 412… My, em, lucky number? We were met with Gothic decor, plush furnishings, windows with rooftop views and heavy crushed-velvet curtains. Aka, what goes on in my head most days.
We have been to every Mal in Scotland over the last couple of years. Malmaison Hotels hold a very special place in our hearts. Scott and I spent most of our earlier loved-up breaks hanging around in a Mal, either with room service in bed or over a fabulous meal in the Brasserie. Each Malmaison has it's own perks. Dundee Malmaison has the finest bar and menu. Aberdeen Mal boasts stylish, luxurious bedrooms in the cities pretty West End. Glasgow Mal has one of the best brasseries. Edinburgh's Mal is in Leith, a trendy, yet upcoming suburb with ace nightlife.
Scott dropped down on to one-knee to tie his shoe-lace in the Edinburgh Malmaison and I ended up getting a ring out of it. 1-0 Scott.
Hotel Room Service
Room 412 had funky decor, a spacious bathroom with comp toiletries, a desk and all of the required gadgets and gizmos including a fully stocked mini bar, tasty snacks and most importantly, room service menus.
Even though Malmaison Dundee has an epic Brasserie menu, we ordered a Pizza Hut because it was one of those situations where we just wanted to slum it and talk business. However, Pizza Hut to the side, it didn't take me long to get a cheeky little tray up to the room, laden with Pina Coladas, Old Fashioned cocktails and the obligatory Mal Sticky Toffee Pudding. Malmaison Hotels do THE BEST sticky toffee pudding and although my hips don't thank me for it, I order one every time. Scott hates sticky toffee pudding and would easily sit in another room while I consume all the sweetness.
Blogs, Banter and Business
After sipping my chest-weight in Pinas, I dozed on and off whilst Scott spoke of plans to take over the world by means of blogging. I briefly agreed with him whilst snoozing into my Take a Break. We had had a busy weekend and Malmaison was comforting me. Happy I was to fall asleep to the sound of Scott's keyboard clicking away. After all, that keyboard is why we were there in the first place. As Take That said; 'Never… forget where you're coming from…'
To Book your very own Mal Experience, click here.