We aren't long back from a pretty fandabulous Scottish staycation at Firhall Highland, a Boutique B&B in the Scottish Highlands. Set in the picturesque town of Grantown-on-Spey in the luscious Cairngorms National Park, Firhall is an absolute gem of a find. We met owners James and Stuart on a previous trip to the area and vowed to return to experience a little of Firhall's Highland hospitality.
If you follow us at The Aye Life on Instagram, you'll know that we have a real thing for Highland hospitality. Man, have we experienced some epic scran and booze round these parts. But nothing, and I mean nothing compared to the hospitality on offer at Firhall. Jeeeeeeez Louise. If I'd known what we were in for, I'd have nae eaten for at least 4 hours before arriving (hey, a girls gotta eat :D).
Harris
Firhall is exceptionally designed to a high standard. I'm not sure which one of the two was behind the design of Firhall but they have hit the nail right on the head. The B&B is the ultimate combination of high-end class and Scottish home. Furnishings are of a very high standard but manage to remain sympathetic to the surrounding area.
We were booked into the Harris room for the night. Wow. The design itself was gentle, homely and quality, with comfort at the very heart. The super king bed was not to be confused with a cloud and the added extras in the room were just so well thought out.
All the small things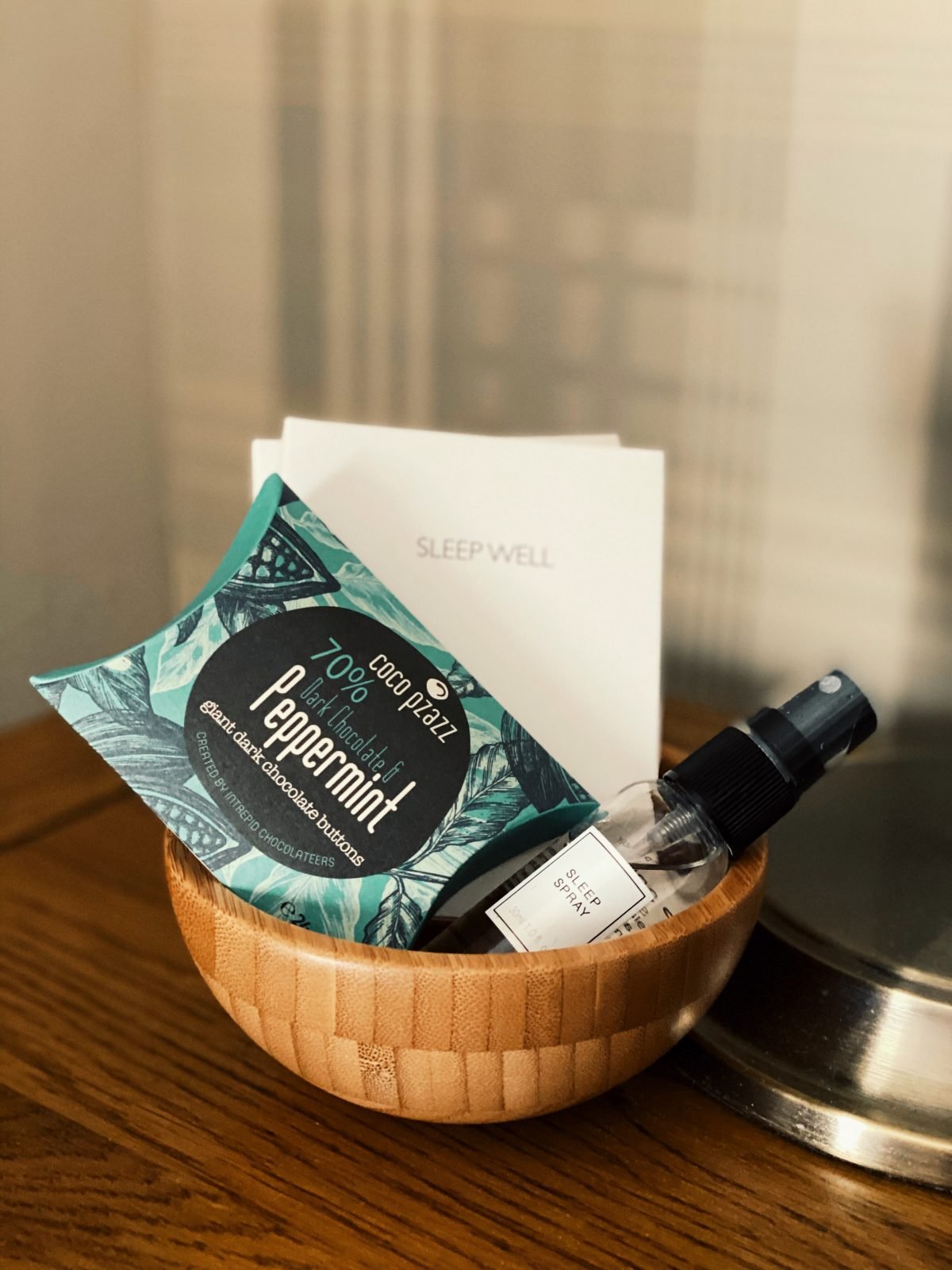 Aye 2.0 and I have been lucky enough to stay at many different Scottish hotels and bed and breakfasts and each have their own quirks. None have thought out the added extras as well as Firhall. Simple additions such as pillow spray, eye masks and ear buds (for the ultimate snorer's frustrated other half) sat on the bedside tables. There was a vanity kit, a dental kit and Scottish Fine Soaps toiletries in the bathroom.
The room itself had a mini fridge with glass bottles of water and milk within. There was handcrafted peppermint chocolates left in the bedroom. Honestly, there was nothing these guys hadn't thought of. I think if I had asked for a foot rub, they may have considered it. Or told me where to go with a side helping of Scottish banter.
The Great Scottish Eat Off
Bloody 'ell. The roast dinner above was for two folk. TWO! And what a chef Stuart is. Homemade yorkies, a whole roast chicken, endless tender vegetables and a gorgeous gravy. Aye 2.0 and I could barely breathe afterwards. The Prosecco bubbles did not help. But not so much that we couldn't handle the mountain of Eton Mess that followed.
Then there was breakfast…
I nearly fell of my bicycle when James at Firhall Highland told me I was getting a "main breakfast" after my "first breakfast." My first breakfast was outstanding. I felt like the Queen but without the 300 birthday parties, I had 300 breakfasts.
And let me get this straight, I was absolutely okay with this. Never in all my days have I asked for my leftover porridge away in a box. I never eat porridge. That says it all.
Firhall Highland B&B
I couldn't recommend Firhall enough. Every so often, we come across a rare gem, a home-from-home which gets everything right. Firhall Highland was that gem. If you're looking for accommodation in Grantown, check our Firhall B&B. Thanks for a wonderful stay guys. We will be back for sure.