Best Inverness Pubs
Whether it's late nights on the dancefloor, day seshes in a beer garden, a classy cocktail or a wee pint and some pub food, Inverness pubs have a reputation for being some of the best in Scotland. Inverness has the perfect pub for every occasion. There are more bars than there are Tescos in Inverness which is an achievement in itself considering the Highland capital is also known as Tesco Town. As shops have simultaneously closed down in the city due to the boom of online shopping, more trendy and grassroots Scottish pubs have popped up in their place.
Although it has been a fair while since we've been afforded the luxury of documenting a bar crawl around some of the finest Inverness pubs (for research purposes), we have done it enough times to know exactly what you're getting yourself into. Here are some of the best Inverness pubs, where you can find them and why you'd want to pop in for a wee nip.
Revolution Inverness
Inverness has gotten way fancy since I moved away. Which is just typical right? I finally made myself scarce and they made the place fierce. When I first went to Revolution in Aberdeen, I was blown away by the glamour (easily pleased me) but now Inverness has its own shiny Revolution and I've found myself in unchartered territory. Revolution, 'Rev' or 'Revs' is a cracking place for fancy cocktails and good, slightly fancy, pub food in Inverness.
MacGregor's Bar
And then there's MacGregor's Bar which is a cultural booze and food hub of dreams. This fab Scottish pub/ceilidh house celebrates craft booze and Scottish music like no other. The bar's founder, Bruce MacGregor, is one of the original and current members of Blazin' Fiddles, a cracking Scottish folk bank, popular AF in Scotland. So they've basically got the tunes nailed from the word go. All hail the classy Scottish pub with the banter, the chanter and the perfect environment for a celebrated beverage. This is one of the really good pubs in Inverness for people looking to experience the heart of the city.
The Gellions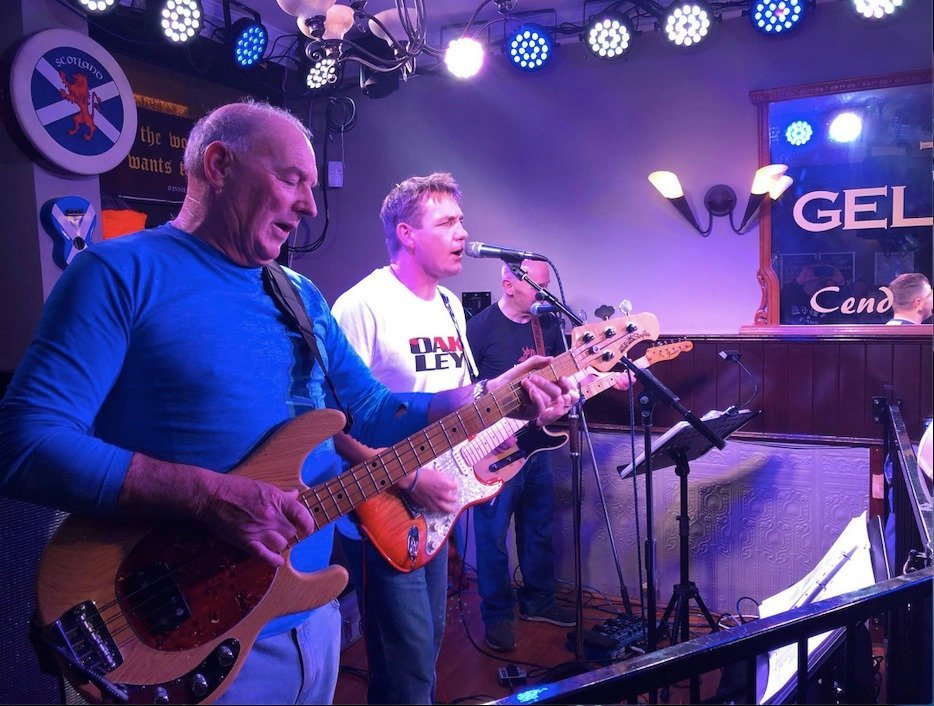 I would be lying if I said that I was a Gellions virgin. We have been here many times before and have made some epic memories. If you are visiting Inverness and are looking for one of most Scottish and lively of the Inverness Pubs then the Gellions is your place. There is a pretty solid chance you will not be disappointed. There is quite often live music and none of it is rubbish. Macgregor's Bar and The Gellions are both cracking Scottish pubs, with a brilliant atmosphere and some pretty decent tunes!
MacNabs Bar & Bistro
MacNab's is a cute little, underrated bar right next door to The Columba Hotel. MacNab's is very traditional but has a classy, clean feel about it. You can also sit outside by the river on a warm day. The wee bar & bistro has unreal views over the River Ness and Inverness Castle. We haven't eaten in here for a good few years, stay tuned for a food review!
Lauders
Lauders has become affa fancy. It is great to see pubs in Inverness getting a bit of a facelift. Albeit straightforward, Lauders is actually quite a nice looking pub these days. Back when I was younger, Lauders was a few bins short of a dump. The toilets left a lot to be desired and the punters were kept there by means of glue on the floor. Lauders is like a new pub now. The whole place has been redecorated and everything is just so, damn, sparkling! Check in to Lauders for reasonable prices and a comfortable drink with friends.
[AdSense-A]
The Auctioneer Bar
Another of the classic Inverness bars. You can bag some pretty good pub food in Inverness at The Auctioneer Bar. Think reasonable prices and big portions. They cater to kids as well so there is no need to dump the young ones with granny. The Auctioneers is a pretty big sports bar with big-screen TVs for watching the football on. This is also a great place to go for birthdays and special occasions due to the sheer size of it.
R&B's Restaurant & Bar
R&Bs used to be The Room which I only ever popped in to for a sly shot whilst on a pub crawl. The place has changed hands and has been completely re-decorated. It's now a cross between a Karaoke bar and some pretty good pub food. Think plush teal and purple velvet with great customer service, indulgent food and a little bit of mambo no. 5. Eating ain't cheating and the portions there were pretty spectacular. Get involved people!
Hootananny or 'Hoots'
Hootananny's is one of the Inverness pubs that you must go to if you are a tourist in Inverness. The Calum MacPhail Trio were playing bouncy Scottish and Irish tunes when we were last in and the place was bouncing. We couldn't actually move but managed to get to the bar with minimal effort. Isn't it funny when people say that they didn't enjoy somewhere because they 'couldn't move' but yet they still managed to drink plenty? Moving to the bar obviously didn't pose too much of a problem then.
This is another great, traditionally Scottish bar with lots of fine whiskies and ales on tap as well as all the usual suspects. They serve food through the day however I have never actually eaten there before. Adding that one to the bucket list!
MacCallum's
MacCallum's is an old, traditional pub in the centre of Inverness. It is actually one of my favourite pubs in Inverness. It is very authentic and grassroots, which is exactly what brings a Scottish pub its distinctive atmosphere. There are no bells and whistles. The drinks are pretty cheap and there is nearly always decent live music. Therefore should you be touring the Inverness pubs and are looking for a place that you can go to get 'loose' then take a stop here. I am pretty sure that MacCallums was here before Inverness was and there are definitely some relics at the bar.
Johnny Foxes & The Den
Usually our last stop on a tour of the Inverness pubs. Every place needs a decent Irish bar with a good choice of booze and a bit of banter. Johnny Foxes also serves great food throughout the day. With great prices and, pizza available till 2am, you don't even need to leave early for the end of night kebab. Pretty classy stuff.
If you are looking for some amazing things to see don't just involve alcohol, check out our ultimate Inverness guide.