The Best Ostara Skincare Buys
Oh I do love me the perks of the job. My life has become this endless cycle of acquiring lots of stuff. But then I'll watch a Netflix documentary about minimalism, feel inspired to live a more Zen life and then, in turn, I'll chuck out all my stuff. But then I'm left with no stuff, and need to acquire stuff again. Seriously? This life comes with no manual. Realistically? I am totally not complaining. I like stuff. And I like new stuff even more. Some of my newest stuff includes a heap of goodies from Ostara Skincare. I've been having this mega drama recently about "having no time to myself." I literally say it to Scott 14 times a day. This is just an excuse for me to not feel bad about plastering my bodaaaay in lotions and potions. And here… are some of my favourites.
1. TLC Manuka Whipped Cream
From £12, buy here.
This stuff is frickin' glorious. I sometimes get freaky wee bumps on my legs for no apparent reason. And no, they are not from shaving. I'm convinced that the dog transmits them to me. Even though she doesn't have any. I'm making myself sound like a reptile, they aren't even that bad. Cue drama-gate 2.0. Whatever it is, it's a god damn mystery. I've tried steroid cream from les doctaros which does sweet FA. Pretty sure the doctor can't even see them, maybe they aren't even there. Did I make them up? Maybe the blogger is crazy. Anyway… This delicious mix of tea tree, chamomile and lavender works wonders on my mystery bumps. They tend to get worse in the evening (who knows?) and when they do, I slather on a sweet layer of TLC and boom-shakala-ka, gone.
The TLC Manuka Whipped Cream has been super popular with sufferers of psoriasis and eczema. Some people use it on their hands if they work in a hand-job. No pun intended. But you can use the cream for whatever your heart desires. One thing's for sure though, once you've got it, you aren't without it.
2. TLC Mineral Body Scrub
£15, buy here.
Scrub me with love always. I love a body scrub. Because I don't get time to shower. I do shower but jeez, they are over faaaar too quickly. So when I get time to "shower shower" (you know the type of shower; the hair condition, and leg shaving shower), I whip out the TLC Mineral Body Scrub. Just like everything else in the TLC range, it works wonders on my skin. Probably because it is made from natural ingredients and not junky gunk found in some of the high street options. This baby is also v popular with psoriasis, eczema and dry skin sufferers.
3. Rose Geranium Pure Essential Oil
£10, buy here.
Mixed with coconut oil, lavender oil and just a wee nip of sweet orange. Voila, the BEST smelling massage oil EVER. You know when you get a "proper massage" and everything smells sensational? This mixture literally recreates that relaxing zen smell, which cannot be bought. Or in this case, I guess it can. Rose geranium oil can also help with stress, inflammation, infections, and anti-aging which are all things I face on a daily basis.
4. Frankincense Daily Moisturiser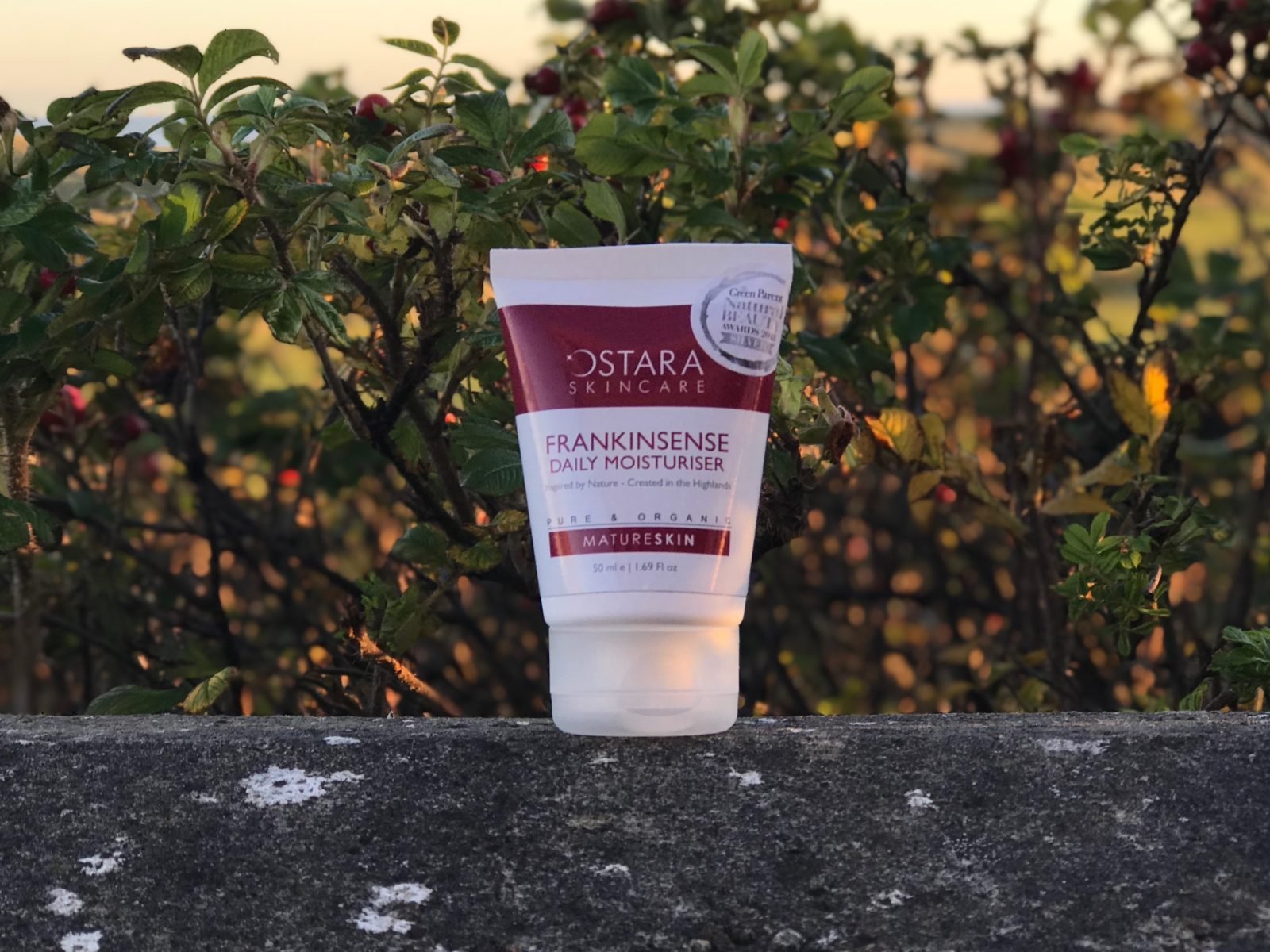 £18, buy here.
Award-winning for a reason. The Frankincense daily moisturiser not only smells lovely but is suitable for all skin types. Why? Because it contains so many natural benefits. Frankincense is a total boss when it comes to skincare. It is naturally astringent meaning it tightens pores, wrinkles, and fine lines, keeping acne and aging at bay. So if we could just get a jug of it sent over? That'd be great.
5. Rose Geranium Daily Moisturiser
£15, buy here.
See, the super awkward thing is that I love two moisturisers from Ostara Skincare, so I kind of mix up which ones I use. I literally can't pick. They are both ace. But I guess it depends what you're looking for in a moisturiser. Frankincense is probably better for anti-aging. But rose geranium is an absolute babe for dry skin that just needs that Winter moisture. I've been using rose geranium since Autumn kicked in. I'll probably go back to Frankincense closer to Christmas because I too, am a wise man.
6. Superfruit Skin Tightening Serum
£22, buy here.
I think what I love most about this serum is that it works instantly. I'm not saying you're going to banish wrinkles or massive pores overnight, but something definitely happens. I suffer from huge pores (literally, trains could move in) and I am always willing to try something that will stop the little devils letting in the dirt of the day. The Superfruit Skin Tightening Serum does exactly that. I use it after cleansing and toning and before moisturising. A little goes a very long way with all of Ostara's products.
7. TLC Acne Blemish Stick
£15, buy here.
Like so many others, I have fallen head over heels for this little number. Spots are the bane of my existence. Just when I think my skin has cleared up, I wake up with Mars on my face. Both the chocolate AND the craters. This is particularly annoying because, on a daily basis, I don't really wear make-up. I only ever wear make-up to events, but then my pores kick off and eat my foundation, leaving me with spots for days. Hence why I have so much love for this blemish stick. I have dabbed it all over my face on more than one occasion. Not sorry.
Ostara Skincare. Inspired by Nature, Created in the Highlands
Natural, cruelty-free, vegan and made without the use of harsh chemicals, Ostara Skincare have no limits on helping people from far and wide. If you haven't already tried the esteemed Scottish brand, you're going to need to check them out. Because good skin creates confidence and we could all do with a little bit more of that.
If you are looking for specific skincare advice for yourself, a friend, or a family member, Ostara Skincare also offer free skincare consultations. Pop over to their ostaraskincare.com for further information.